Juvéderm® Injectable Gel
Deep wrinkles and furrows may be a part of aging, but they don't have to be permanent. Dermal fillers such as Juvéderm XC Injectable Gel are a quick and easy solution. They work to erase these lines and restore a younger, more refreshed appearance.
Juvéderm XC is a new, FDA-approved formula that lasts up to one year. It contains lidocaine, a local anesthetic, to minimize the mild discomfort associated with earlier forms of this treatment. The injection of hyaluronic acid—a naturally occurring substance in the skin that adds volume and hydration—is administered directly to targeted areas to reduce the appearance of wrinkles and folds while also smoothing the skin. Most patients achieve their desired results in just one treatment session and may only require yearly touch-up treatments in order to maintain results.
Belotero®
Belotero® is the latest, most advanced form of dermal filler available today. It has a unique ability to integrate with the tissues of your skin, providing volume and a more youthful shape to your face. Belotero can reduce lines and wrinkles while enhancing your own facial contours.
As we get older, our skin's production of the substances that keep it moisturized and supple begins to slow, resulting in an increase in wrinkles and lines. But Belotero is a dermal filler that incorporates one of these natural substances, hyaluronic acid (HA), to help you achieve smoother, more youthful looking skin once again.
There are different formulations of Belotero available, making it ideal to improve a wide variety of skin issues. Belotero is especially useful for filling superficial wrinkles since it is less likely to produce the bluish color sometimes seen with hyaluronic acid fillers when they are superficially injected.
The quick and nearly painless procedure typically takes 20 minutes and most people can return to work immediately afterward. The results of Belotero treatment are not permanent and vary by individual. For most patients, the effects are still visible nine months after an injection. Follow-up treatments are typically done every six to 12 months.
Perlane®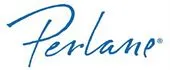 Perlane® is an injectable filler used to soften wrinkles and reduce the appearance of lines and folds for patients unhappy with the effects of aging on their skin. Perlane is made of hyaluronic acid, as is Restylane®, but contains larger gel particles that can more effectively fill deep depressions on the skin.
Perlane injections typically take 30 to 45 minutes to perform and are administered with a topical anesthetic. Patients can return to regular activities immediately after injections, with no downtime. Results are visible right away and can last for six to eight months, depending on the individual patient's age, skin condition, and various other factors. Touch-up injections once or twice a year are recommended to maintain results.
Perlane is a safe procedure, but there are risks associated with any procedure. Some patients may experience swelling, redness, bruising and discomfort after treatment, but these side effects usually subside within a few days. Although rare, Perlane carries a risk of infection, bleeding or allergic reaction. Choosing a qualified physician for your Perlane treatment can greatly minimize the occurrence of complications.
Radiesse®
Radiesse® is an injectable filler that is made from one of the building blocks our bodies use to make bone. It reduces wrinkles, creases and scars by augmenting the body's natural collagen supply. Because Radiesse is made from the same minerals found in our bones, it carries little risk of allergic reaction. Radiesse can be used to fill deeper skin wrinkles and depressions that may not be adequately treated with thinner fillers such as hyaluronic acid gels.
Treatments typically take 15 minutes and require only local anesthetic. Side effects such as swelling or bruising are minimal and should fade within a few days. Results are visible immediately after the injection and can last for months or years, although the procedure can be repeated as often as you wish.
Restylane®
Restylane® is a biodegradable gel used by dermatologists in injections targeted at smoothing out wrinkled skin. Restylane is primarily composed of hyaluronic acid, a natural substance occurring within the body. This compound is also the only FDA approved dermal filler on the market for use in treating wrinkles. In addition, not only does the injected volume of Restylane add fullness to skin, but it also attracts water molecules to the site of injection, further enhancing its effectiveness.
While inside the body, Restylane provides longer lasting results that are apparent almost immediately after injection, although it may take a day or two before natural body processes and swelling subside. Your dermatologist will schedule a follow-up appointment for a later date (4-8 months) for another set of injections to further prolong the effect.
Need more information on Juvéderm® dermal fillers from Advanced DermCare?
Call our Danbury, CT office today at (203) 797-8990 to learn more
We also have dermatology offices in Southbury, CT & Waterbury, CT